With our Webaholics portfolio continuing to grow each day, we always like to help businesses start on the right foot in the growing world of online marketing.
Many of these businesses like us are also start-ups looking to gain traction and attention in a competitive marketplace where it can be difficult for a company to find the customers if not done properly.
We recently worked with a business where this statement is definitely the case – a company that recently came to life that had a great product to provide to certain customers, but needed help to succeed in the online market.
This company is Industrial Camera Systems, and we recently launched their first website for the world to see!
The Story Behind Industrial Camera Systems
Industrial Camera Systems came into being as an idea to help other businesses with their security measures. More specifically, businesses that are mobile and on-the-go working on construction sites, mobile operations and more.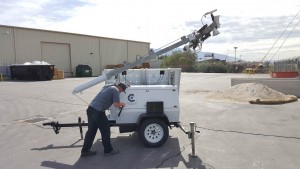 ICS uses special mobile cameras and leveraging technologies to take security to the next level – offering applications for laptops, phones, and tablets for 24/7 monitoring no matter what the location or environment is like.
The idea of using mobile technologies and the passion of ICS's determination to become the 'next big thing' in security grabbed our attention at Webaholics, and we jumped on the chance right away to help this business introduce it's innovative brand to the web.
The New Website
ICS have many great ideas introducing security to different platforms, and these great ideas inspired the design of their new website.
Here are just some of the features on IndustrialCamera.net:
Mobile Responsiveness: Like many of the innovative programs ICS have to help it's customers on the go, we wanted the website to also reflect the need for access anytime and anywhere. The mobile responsiveness will allow the website to be viewed and used on any computer, smartphone and tablet – giving potential customers more opportunities to sign-on with ICS.
Essential Information: Customers go to websites wanting to gain the most information about a company and it's services offered, and that's what we've done with industrialcamera.net. All information provided details how ICS is different from it's competitors with the services offered.
Modern & Visually Appealing Graphics:  The team at Webaholics knows what it take to convert users to customers for our clients: visually appealing graphics. And that's the same case with ICS. We designed the site with a modern look along with high-quality graphics. This, along with social proof which is also integrated into the site, will help bring the exact customers looking for services provide by ICS.
The team at Webaholics are very proud to help a new and growing business like ICS become successful in a growing industry that is starting to become competitive in the online marketplace.
Take a look at IndustrialCamera.net here!