Website Size
28,000-30,000 Pages
Design Approach
Template Design
The D-Zone sells motor sport parts for ATVs, UTVs, Dirt Bikes, Road Bikes, Street Bikes and Snow Mobiles. The D-Zone team is committed to finding specialty parts for your recreational vehicles at bargain rates.
The Webaholics Team designed The D-Zone with customer's needs in mind. Our category and year, make & model system make finding products a breeze for our customers.
Launch Site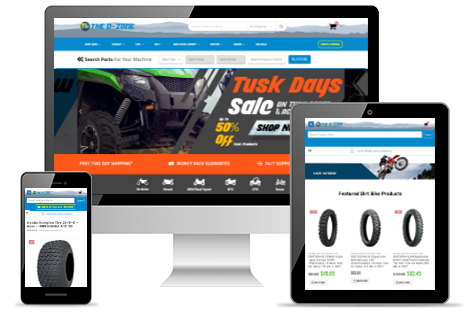 Responsive Optimization
All website projects are optimized to ensure that they look great across different resolutions and on devices of all types and sizes.