At Webaholics, we are thrilled to showcase our recent collaboration with Strata Networks, a telecommunications company that has been a pioneer in providing exceptional connectivity services.
After an intensive six-month journey, we are excited to unveil Strata Networks' brand-new website. This project marks a significant milestone in Strata's digital presence and customer experience. Let's dive into the details of this transformative journey!
Strata Networks has been a key player in the telecommunications industry, catering to a diverse range of customers with its state-of-the-art connectivity solutions. With a reputation for reliability and innovation, Strata Networks continues to evolve, adapting to the ever-changing technological landscape.
Their commitment to superior service and cutting-edge technology has led them to partner with Webaholics for a website overhaul that aligns with their brand values.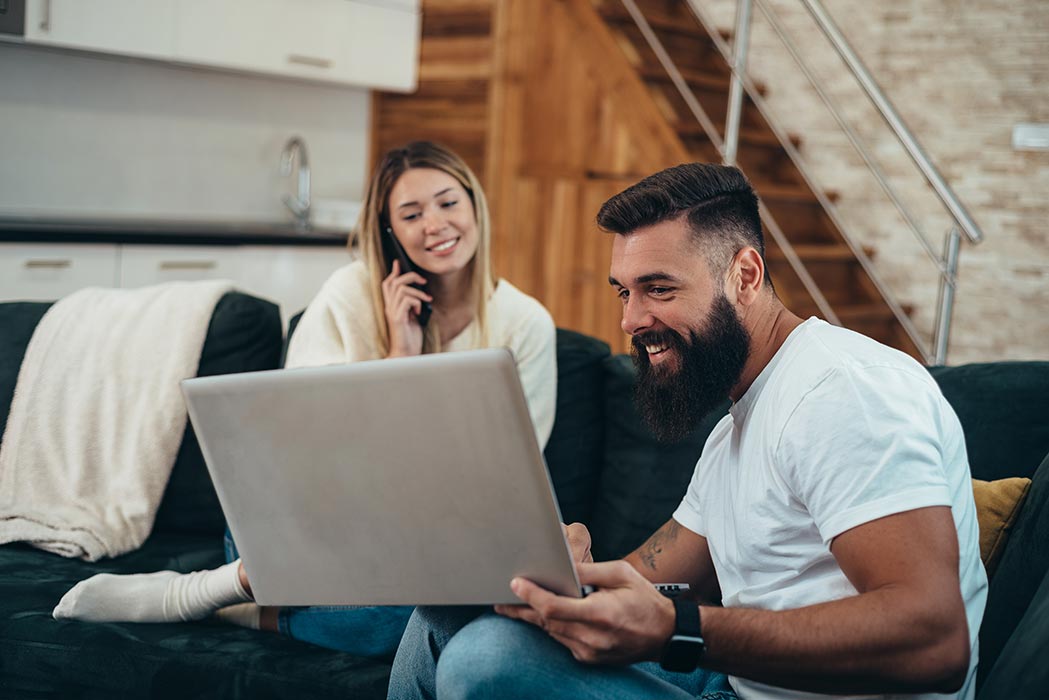 Evolution of Strata's Digital Presence
Recognizing the need to enhance their digital presence and user experience, Strata Networks embarked on a mission to upgrade their website.
The objectives were clear: a sleeker design, captivating graphics, improved performance, enhanced mobile usability, and a stronger lead generation strategy. Strata aimed to create a platform that not only informs but engages visitors while seamlessly guiding them through the services offered.
New Website Features
New Lead Flow System using Location Services, Speed Performance Updates, Improved Theming and Graphics, Better Mobile UI
Webaholics meticulously analyzed Strata Networks' goals and devised a strategy to implement a host of exciting features:
Location-Based Lead Flow System: With the integration of advanced location services, Strata Networks now offers a personalized experience to users based on their geographical location. This tailored approach enhances user engagement and guides potential customers toward relevant services.
Speed Performance Updates: The new website boasts remarkable speed improvements, ensuring swift navigation and content loading. This not only enhances user satisfaction but also positively impacts search engine rankings.
Improved Theming and Graphics: Webaholics' design team worked diligently to revamp Strata's website aesthetics. The result is a visually appealing interface that aligns seamlessly with the brand's identity, fostering a sense of trust and professionalism.
Better Mobile User Interface: Recognizing the significance of mobile accessibility, Webaholics prioritized a mobile-responsive design. The new website provides an optimal viewing experience across various devices, ensuring that visitors can access information effortlessly on the go.
How Webaholics Can Elevate Your Business
Are you inspired by Strata Networks' transformation? Webaholics can do the same for your business! Our team of skilled professionals excels in translating your brand vision into an online masterpiece.
Whether you're a startup aiming to establish your digital footprint or an established company seeking a revamp, Webaholics has the expertise to deliver results.
From in-depth consultations to tailored solutions, our commitment to client success sets us apart. We understand that your website is more than just a virtual space—it's an embodiment of your brand. With a blend of creativity, technical prowess, and strategic thinking, Webaholics crafts websites that captivate, engage, and convert.
In conclusion, Strata Networks' journey from concept to a cutting-edge website serves as a testament to the power of collaboration and innovation. If you're ready to elevate your digital presence and leave a lasting impression on your audience, Webaholics is here to make it happen.
Want to see more of our work? Click here.
For more information, give us a call at (801) 432-0676 or shoot us an email at info@webaholics.co.