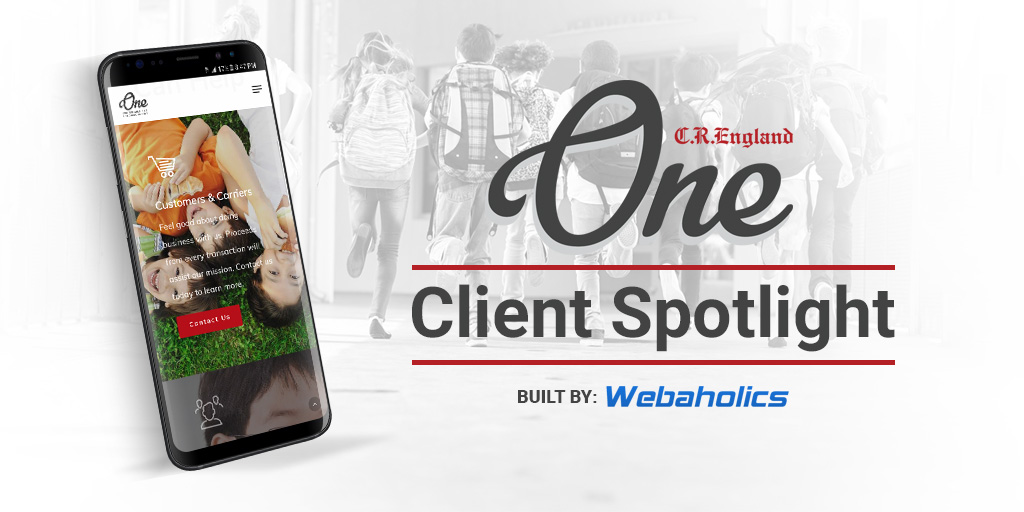 A Special New Charity Site
We have a special client spotlight this week! C.R. England and England Logistics teamed up and created The One Initiative. These two great companies are using their resources to unite together as ONE in the fight against childhood hunger.
The Childhood Hunger Problem
According to recent statistics, "food insecurity" exists in every county in the United States. As many as 1 in every 6 people lacks access to an adequate source of food. Many of those suffering are children.
C.R. England and England Logistics are hoping to do their part to help end childhood hunger through The One Initiative.
For every truckload delivery C.R. England makes, they are donating enough money to feed one meal to one child. For every completed business transaction, England Logistics will also donate enough money to feed one meal to one child.
C.R. England and England Logistics have partnered with organizations from coast to coast, such as the Utah Food Bank, to provide funding for meals.  
You can check out the interactive map on the new website for The One Initiative to find out more about these local organizations. You can also keep tabs on how many meals have been provided thanks to The One Initiative.
One Initiative Site Features
Mobile Responsiveness: Like all of our websites, One Initiative is built to work on all smartphones, tablets, and computer screens.
Great Imagery:  In order to make this site a visual experience, quality imagery was needed. We made certain that all photos are high quality with little-to-no blurriness.
Fast Speeds: We built this site with high speeds and load time in mind. We know what a slow site can do to our psyches, so high speed is always a top priority for Webaholics.
How Can We Help Your Charity?
With the One Initiative site done and dusted, you can check out the site here.
It's another project that we can add to our charity portfolio. We've helped multiple charities and organizations spread their message on the web with quality sites and online marketing.
If you're in need of promoting your organization online, we'll be glad to help! Give us a call at (801) 432-0676 or shoot us an email at info@webaholics.co to learn more.